applications
Ring-Spun Yarns
Outdoor fabrics like Awnings and Sun-umbrellas require high strength to last for more than 5-7 years in addition to the excellent color fastness to UV, weather and mechanical abrasion. Ring spun yarns with Durashine™ solution dyed acrylic fibre are best suited for this end-use.
These yarns are available in all the Durashine™ fibre colors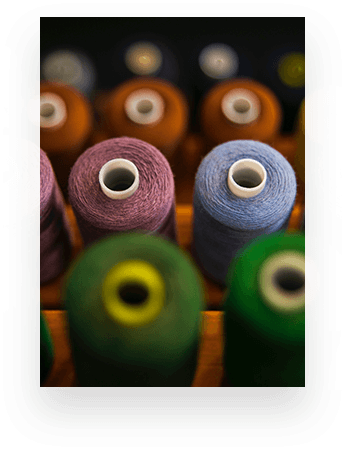 Open-end yarns
Open-end yarns made with Durashine™ fibre find applications in High-end luxury carpets, Upholstery, Outdoor Furniture and Marine Furnishing. High durability, excellent UV and weather resistance, high resistance to mechanical abrasion are the key requirements for these applications.
Our Durashine™ SELECT partner – European Spinning Group – produces high performance Open-End yarns – ESG RA Outdoor. The RA Outdoor yarn collection is made of 100% Durashine™ fibre.
RA Outdoor yarns, in addition to being a high performance product for outdoor applications, are offered in more than 100 different colors.