TAF & Bulliontex to offer outdoor fabrics in Thailand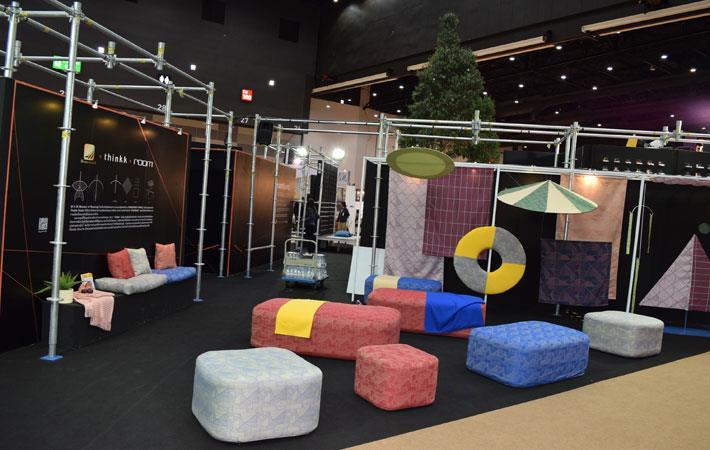 durashine
August 9, 2018 in News
Thai Acrylic Fibre (TAF), developer of acrylic fibres, and Bulliontex, a leading textile group, have joined hands to offer highest quality outdoor fabrics for Thailand market. These fabrics, made with TAF's Durashine fibre, a superior quality solution dyed acrylic fibre, are used for applications like awnings, outdoor furniture, marine fabrics, and so on.
Currently, these fabrics are imported into Thailand but with this association, it has become possible to make these fabrics locally available. The fabrics are manufactured to withstand extreme conditions of weather that these applications are subject to ranging from intense UV rays from the sun, heavy wind, uninterrupted rain, and others. The fabrics are backed by the performance promise of Durashine fibre which are permanent new look, long-term strength and durability, fresh fabric appearance, and protection from chemicals, the company said in a press release.
Since these extreme weather conditions are quite common in Thailand, the new collection from Bulliontex is bound to be of interest to the consumers of such fabrics.
Thaveechai Sirikulthada, director of Bulliontex said, "Thailand is a good market for outdoor fabrics. It could get very hot and sunny as well as extremely rainy on the same day. In addition to that, the demand from our customers who are furniture suppliers, awning makers, yacht & boat manufacturers, is increasing and they want the best quality products. Thailand, for example, is becoming a boating heaven and the yacht industry is growing with more than 10 per cent every year. We, therefore, decided to foray into manufacturing the premium solution dyed acrylic fabric, which is the highest performance fabric for such applications and Durashine fibre from Thai Acrylic has been the key ingredient for this development."
Satyaki Ghosh, TAF CEO said, "We are proud to partner with Bulliontex in developing a product for Thailand market. Till date, our Durashine fibre was being used by our customers in the West, but now with this association, it is good to see it adding value to our local customers and consumers. We will do many more activities in the market so that the end-customer can understand and get the benefit of Durashine fibre." (GK)
Read the original article at: