TAF to launch 10 new shades of Durashine at heimtextil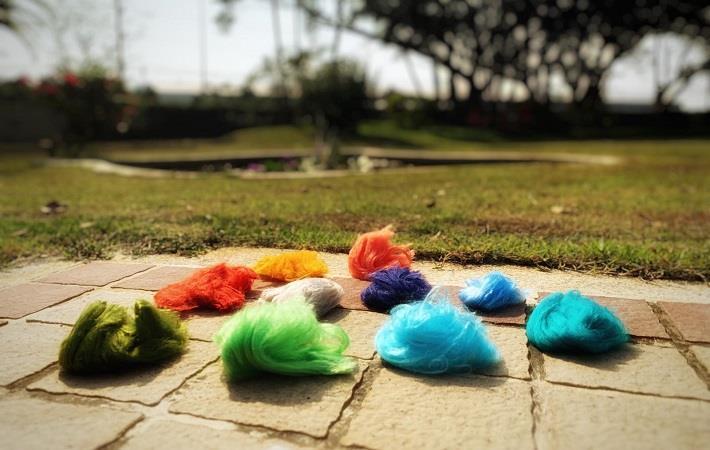 durashine
December 24, 2018 in News
Thai Acrylic Fibre Co (TAF), a subsidiary of India-based Aditya Birla Group, will unveil 10 new shades of Durashine fibre—its premium solution dyed acrylic fibre—at the upcoming Heimtextil in Frankfurt from January 8 -11, 2019. Fabrics with Durashine are mainly used for outdoor applications as they are considered to be the most weather-resistant.
Outdoor furniture as a segment is globally increasing at a rate of more than 5 per cent annually and is expected to reach around $1.6 billion by 2022. "Looking at the growth of outdoor fabrics in furniture segment where consumers look for a variety of colours and designs, we have launched these 10 news shades to help our customers who either already are or looking forward to foray in this segment," Satyaki Ghosh, CEO TAF & Domestic Textiles, Aditya Birla Group, said in a press release.
Fabrics with Durashine solution dyed acrylic fibre are considered to be the most weather-resistant fabrics required for outdoor applications. Durashine fibre is made to withstand extreme conditions of UV, rain and abrasion that will help the fabrics maintain their colour and strength for long periods of time – 5 to 10 years. With the new shades, TAF plans to increase the presence of Durashine fibre in the outdoor furniture fabric segment. The new colours of Durashine fibre have been developed based on the feedback of the market and the insights from the value chain. Durashine fibre has now 24 shades to choose from, the release said.
"Our Durashine marketing team works across the value chain – from spinners to the furniture makers – and based on the requirements that was vetted by our partners in the value chain, we decided these shades. Over the course of next 6-12 months, we will launch some more shades.
"Heimtextil is an ideal show for us to launch our new innovations and therefore these new colours of Durashine which have been developed through an intense R&D activity to have the excellent UV resistance and colour fastness to weather, I am sure will be of great interest to our customers who visit the show from across the globe," Ghosh added.
TAF will also showcase its Amicor – anti-microbial and anti-allergic fibre for bedding & home-textiles, and Pyrotex – the unique fire-resistant fibre at the show. (RKS)
Read the original article at:
https://www.technicaltextile.net/news/taf-to-launch-10-new-shades-of-durashine-at-heimtextil-246410.html